Working both inside and outside of ad agencies, web shops, post houses, startups, and the freelance world, my career has run the gamut from Director of Technology to Video Director, from Programmer to Producer, from Developer to punk rock drummer… On this journey I've picked up the unique skills, knowledge, experience, contacts, battle scars, perspective, judgement, and good times that fuse together to form the foundation of how I approach, plan, and execute every project I am involved with.
more
hire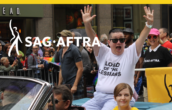 SAG-AFTRA Drupal Overhaul and System Integrations on Acquia
I had the great pleasure to work with the internal team at SAG-AFTRA and the fine folks from Sullivan to map out and implement a 360 degree Drupal overhaul integrated with multiple legacy systems and legacy content. This included two … Continue reading →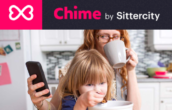 Chime/Sittercity WordPress + React
One of the many great projects I got to work on with the marketing team at Chime/Sittercity was a re-imagining of the homepage as a single page application built with React.js on top of WordPress. I built a custom HTTP … Continue reading →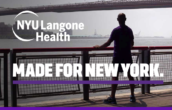 NYU Langone Drupal "Made for New York" Advertising Hub
Worked with the fine folks at SOS Brooklyn to plan and implement an advertising hub into the existing NYU Langone Drupal infrastructure. The challenge was to have a site that showcased the great marketing work that was done for the … Continue reading →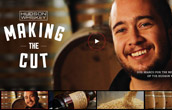 Hudson Whiskey Multi-Phase Custom WordPress CMS/Contest
I had the joy to work with the great folks at Four32C on an ambitious custom WordPress CMS and contest architecture for Hudson Whiskey "Making the Cut". Hudson Whiskey ran a contest to find a new brand ambassador, which included … Continue reading →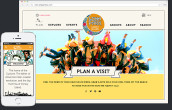 Luna Park Coney Island Custom WordPress CMS/Theme
Four32C once again contacted me to build a custom WordPress CMS and theme for their great redesign of the Luna Park Coney Island site relaunch. I jumped at the chance. Under a tight deadline, I built their responsive mobile friendly … Continue reading →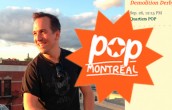 Pop Montreal Symposium
I very recently had the pleasure of being invited to speak on a panel at Pop Montreal International Music Festival along with great folks from SXSW, Uprising Creative, and Topspin. We discussed the many concerns that go into creating and … Continue reading →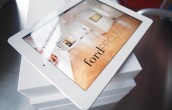 FordProject iPad App
While at Ford Models I had the opportunity to work on a fun and fast paced piece for FordProject which is the art gallery associated with Ford Modeling Agency. Under a tight deadline, FordProject needed an iPad app to allow … Continue reading →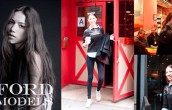 Ford Models Fashion Website
One day I got a call from a friend saying I had to meet a friend of his for lunch because there was a great new project he was about to start working on. One great steak and a few … Continue reading →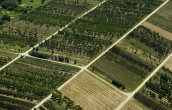 Aerial Photography
Here are a couple of geometrically interesting shots taken from the passenger seat of a Cessna Skyhawk four seater over the Mattituck area of Long Island. Lens was a Canon 28-300 L series zoom, camera was the Canon 7D. I … Continue reading →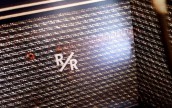 Risk/Reward Album Cover Art
Creating album artwork is fun but I rarely do it. It took my good pal Pat hounding me for about five months and then him showing me the sorry excuse for art he was about to submit to the pressing … Continue reading →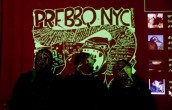 #PRFBBQNYC Twitter Projection
Actiontweet strikes again! This was a hell of a lot of fun. It is great to be able to take a piece of technology and seamlessly integrate it into, and augment, how an event works naturally. I used a retro … Continue reading →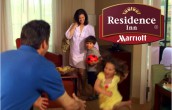 Marriott Residence Inn Video Site Wins Award
My production company, Olio, was hired to work with the great creative teams over at mcgarrybowen on an integrated video web tour for the Marriott Residence Inn brand. We shot a stylized fly through steadycam tour that utilized seamless AfterEffects … Continue reading →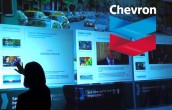 Chevron Multi-touch Tech Wall ECO:Nomics
While I was working over at mcgarrybowen as their Director of Technology I got a chance to work on a very interesting and challenging project that involved creating a large gesture based multi-touch projection wall for Chevron to show the … Continue reading →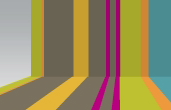 mcgarrybowen.com Website
One of the first projects I was tasked with when I began working at mcgarrybowen was to redo their entire website. This was an exciting and fun undertaking. We based the site on the main idea that when you come … Continue reading →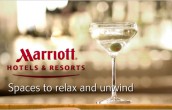 Marriott "Driven" Integrated Video/Photo Shoot
One of the first projects that my production company and I worked on with mcgarrybowen and Marriott was the "Meet the Driven" Campaign. This was a truly integrated effort. Our video team and still photographer worked side by side with … Continue reading →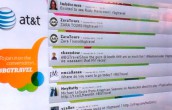 Real Time Twitter Wall, Boston Travel Show AT&T
Actiontweet is a real time twitter application I developed that displays tweets instantaneously to a large projected display wall or to any other device or screen. We first developed this product to be used at the Boston Travel Show where … Continue reading →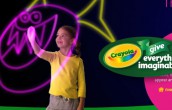 Crayola Holiday Website
This project speaks for itself. It is a fun, interesting, engaging, cute, integrated project that all other projects should strive to be more like. The project involved flash animation, a green screen video shoot, AfterEffects animation and compositing, voiceover, music … Continue reading →
Verizon "Drop a Droid" Google Mashup
One of the last(if not the last) project I worked on while I was still in house at mcgarrybowen was a Google Maps mashup for the launch of the Verizon Drioid, called "Drop a Droid". The premise: put an address … Continue reading →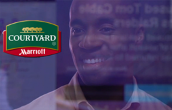 Courtyard Marriott Hybrid Video/Photo Project
This hyper-real video was for the new and improved Courtyard website that was being integrated into their larger existing web structure. This set up a few technical and shooting challenges that, as they always do, became unique features of this … Continue reading →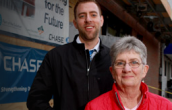 JPMorgan Chase POTS Video Shoot
Olio had the privilege to work with mcgarrybowen and J.P. Morgan Chase to capture great footage for the renovation of the P.O.T.S. facility in the Bronx. We shot with a minimal crew in order to not disrupt the everyday operations … Continue reading →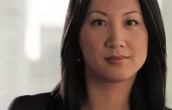 J.P. Morgan Interviews
Over the course of about six months, my production company, Olio, worked with Creative Director Ethan Kent and the rest of the great team at mcgarrybowen to create monthly interviews with high ranking financial experts at J.P. Morgan. The experts … Continue reading →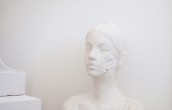 Photos: Croatia Limestone School
On a recent cycling trip to Croatia one of the many stops was at one of the oldest limestone scuplting schools in the world. The pure whiteness of the surroundings was amazing. Here are a couple snapshots.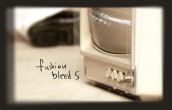 Fashion Bleeds Music Video Production Company
Long ago in a galaxy far far away there existed a video production company named Fashion Bleeds established almost accidentally by me and a friend during the dawn of HD video. Despite some mania we were able to create some … Continue reading →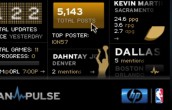 HP/NBA Fanpulse Social Widget
HP and mcgarrybowen worked together on HP's NBA partnership. One of the coolest things we developed for them was a social widget which was able to be embedded on their desktop, facebook, or any other page. The widget aggregates all … Continue reading →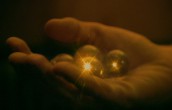 The Graduate "Sit and Sink" Music Video
Of the videos I have directed, this may be my favorite… It was shot at an abandoned police station in Brooklyn. We were able to create a great look for the video in camera which made it to the final … Continue reading →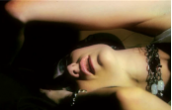 Ligion Music Video / Fashion Bleeds
How about some rock? Here is the music video I directed for the band Ligion. It is your standard "band rocks out as hot chick writhes around on a bed" video. Good guys and a fun video to shoot. We … Continue reading →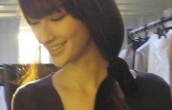 23KU Japanese In-store Fashion Video with KT Auleta
23 from Starworks Artists on Vimeo. Fashion Photographer/Director KT Auleta and I worked together to shoot several in-store fashion lifestyle pieces for the Japanese brand 23KU for three successive season. These are always a lot of fun. They combined stills … Continue reading →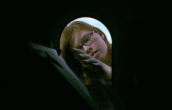 Gillford Schools Television Commericals
This was a great series of three TV commercials I did on a budget for Gilford Schools down in Greensboro, North Carolina with a production company named Milk Studios. We shot HD video with real kids from the school over … Continue reading →
Bacon Lorem Ipsum Dolor